Golf Courses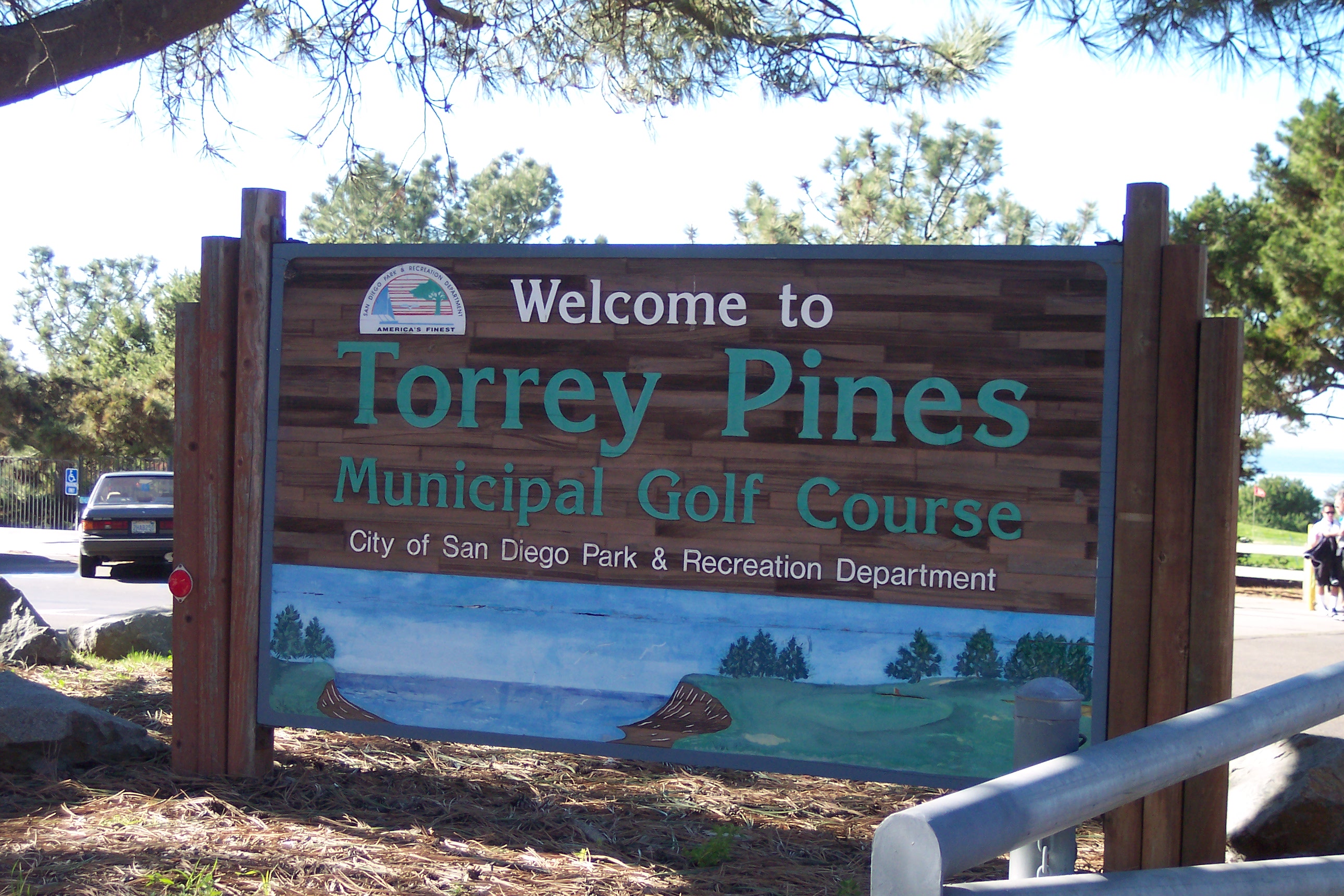 In august 2005, I found my self again in Toronto, travelling for work, and of course as always with clubs in tow, I was off to look for the best golf couse I could play in the area. After playing at a small little golf course called Royal Woodbine in Mississagua right next to the airport, I was told to try out Eagles Nest. Eagle Nest is a grat new course right outside of Toronto, Ontario. It was made from an old rock quarry and bunny ski slope. They moved thousamds of cubic meteres of land and dirt to create the samd dunes and mounds that are dound lining up most of the fairays on this links type course. The heather is great and lines up the fairways well and I must say except for the lack of a strong ocean breeze and the smell of saltwater, it does play like a links course. One other thing that it lacks is the ability to run up your ball on the greens. The majority of the greens are elevated with a severe slope on the front side, preventing you to run your ball onto the green from the fairway. Other than that the course gives a great representation of links golf. I played a great round on the front nice with a 5 over 41 where the iron play was right on target. Not knowing the speed of these new greens and not knowing that almsot evvery green had this sever front slope, I was happy with the 5 over on a new course. The bakc 9 was more chalengeing and more of the same with severe pot bunkers really being penal. That with the low blood sugar and lack of food I was playing sloppy in the back 9. But I did enjoy the course. A few holes were repetitive in the front and back 9 there were aout 4 holes which I just dont remember becuase they were very much the same. The last holw the 18th is totally different than the rest of the course in that it is not a links style hole, it is a demanding tee shot to a dogleg right fairwaywhcih bends around a manmade lake, simiar to that of #18 at TPC or at Bay Hill. Even though it looks out of place it is a strong and challengiing final ole for an adverture ful round of golf. But the hole of the course was in great conditionn and the golf was excellent. You really need to have your A game to break 80 and place your tee shots and iron shots to avoid the bunkers. You need to fly your ball to the green most of the holes to avoid deep greenside bunkers as well as to get over those sever slopes in front of the greens. the greens were putting much true to the line, but inconsistant in speed, but with times these greens will grow in and be great putting surfaces. The quality of service was outstanding, you get free range balls and a cart with your green fee and a very informative starter, Warren. If your nice to him he'll also give you a tee package. If you're in the Toronto area, its a must play.
Eagles Nest Golf Club
Toronto, Ontario, Canada
Golf Digest Rank
#2 Public Courses you can play in Ontario
Architect: William F. Bell Year built: 2004
www.eaglenestgolf.com
Be sure to visit the guest book and vote on your favorite golf course.