---
---




Golf Courses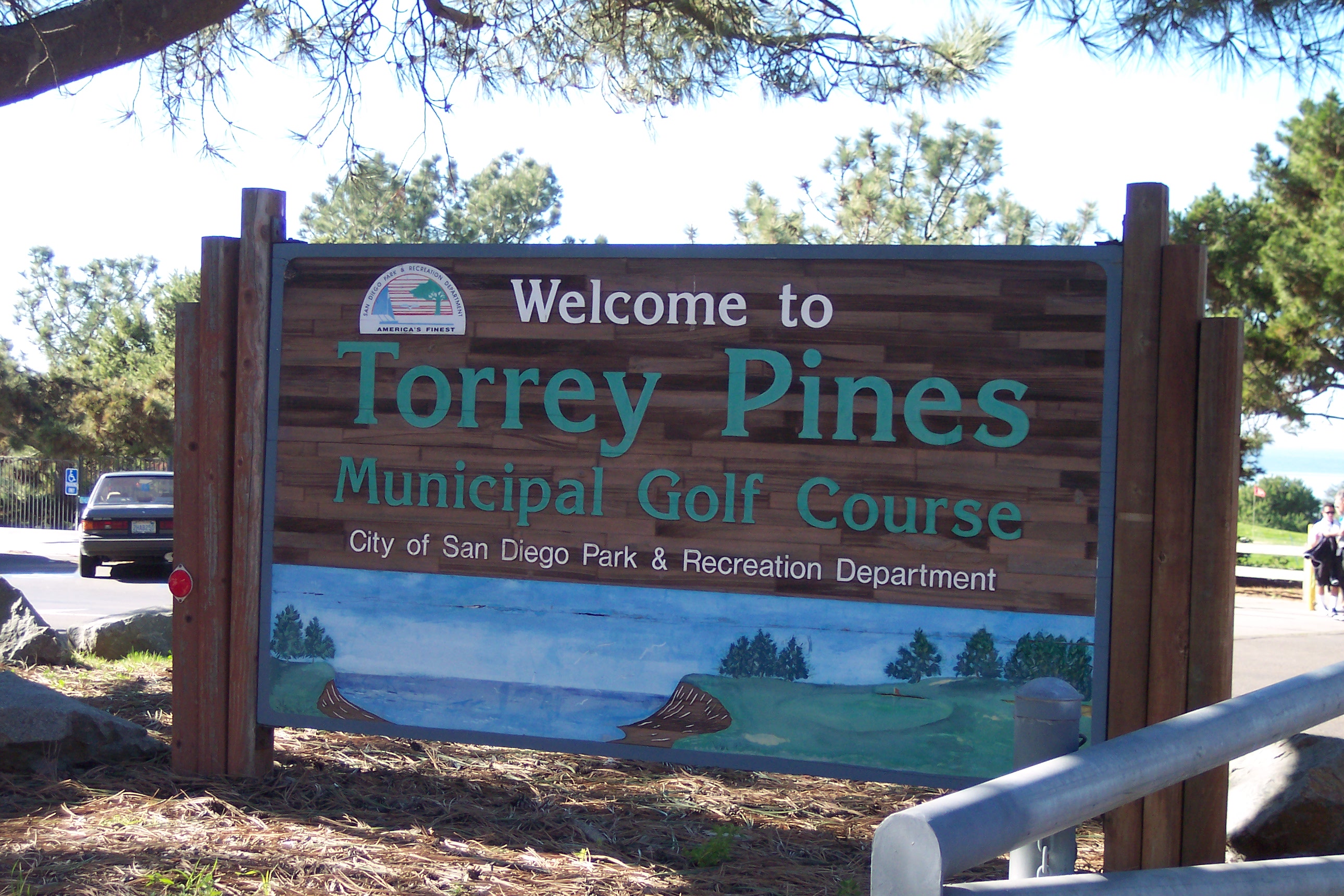 Torrey Pines, the home of the Buick Invitational part of the west coast swng and top 10 golf ocurse that you can play in America. I found myself in December of 2004 in San Diego for work and of course as usual with clubs in hand finding another opportunity to play one of Americas greatest courses. I get up at 6am to be at the golf course at 6:30 and to sign it with the starter. I made it! I was called at 7:40 as I practiced my putting stroke on the practice putting green. A wonderful round with a 78 that included 3 birdies and a great day of driving the ball. No tricks to this golf course its all in front of you. Luckily in the morning there was no wind affecting the shots and the fairways were runing hard. My average drive was rolling to 260 to 270 yards off the firm fairways. The 4th and 5th holes play right on the cliffs of the pacific ocean. Other holes are inland with distant views of the pacific, though the pacific never comes into the play, unlike Pebble Beach and Bandon Dunes. There are no tricks to Torrey pines, hit it long and with a good putt, the greens will let you score well. The rough was fair and so were the pin placements. The bunkers are well laid out and help you visualize your shot to the green. I had a great driving day and putting day which helped me score well, one of my best for 2004 considering the venue. A great expereience and a very enjoyable round.
---
Torrey Pines (South), La Jolla, California
Golf Magazine Rank
#13 of Top 100 Public Courses you can play
#67 of Top 100 Greatest American Golf Courses
#98 of Top 100 Greatest Golf COurses in the World
Architect: William F. Bell Year built: 1957
www.torreypinesgolfcourse.com
Tournaments Held:
PGA Tour Buick Invitational
US OPEN 2008 - Re-designed by Rees Jones
View from the 6th Green, looking back at the Pacific
View from the 1st Tee, looking towards the Pacific
View of the 5th green after a birdie with the Pacifc in the background. The wind had no affect this day.
View of the 4th Green, looking
at the Pacific
View of the 5th Green, looking
at the Pacific, my 2nd shot of this long par 4 with a 3 wood right on the fringe.
View behind of the 5th Green, looking at the Pacific,. Greatest view on the course.
Me on the 5th Green after hitting two great shots to reach this green.
Be sure to visit the guest book and vote on your favorite golf course.